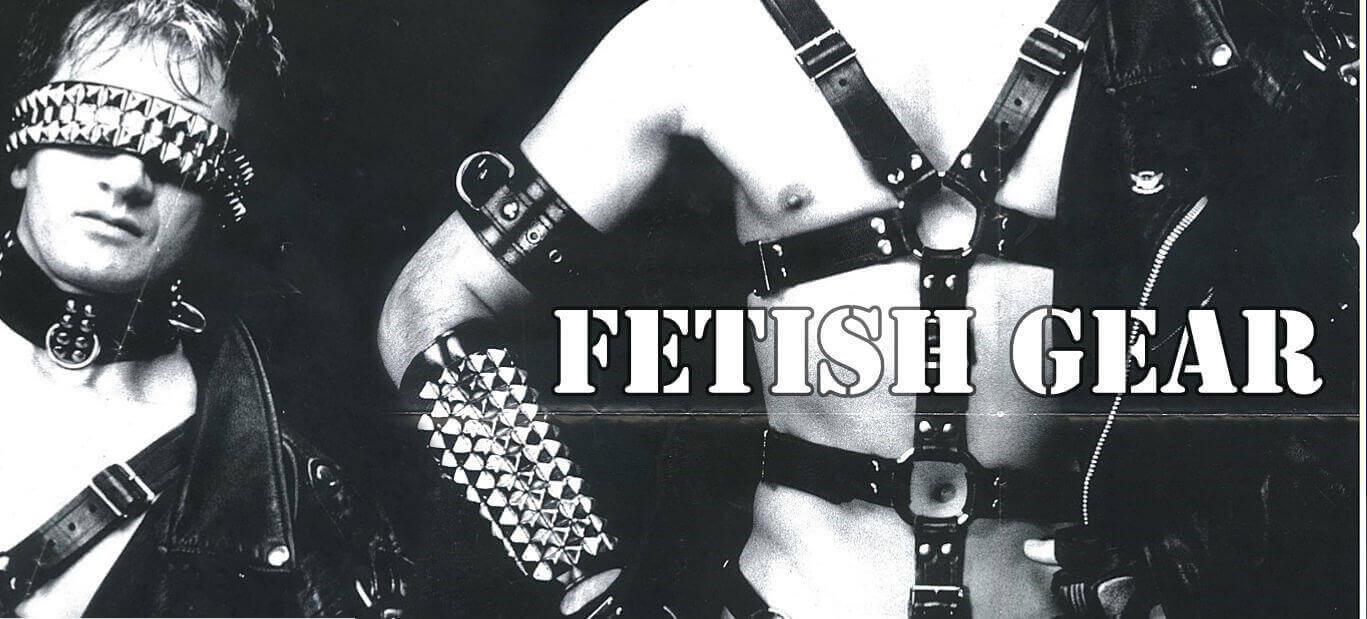 90 Produkte
Fetish equipment: All the toys you need for your fetish!
You have a special preference for bondage games and like to fixate your partner or be fixed yourself? Men in leather, rubber or sexy underwear make you horny? If your pleasure is increased by pain, submission, domination or role play, BDSM & fetish are life and love style for you. We offer you in our webshop a paradise full of the matching Fetish Equipment and Toys. Just visit and order online!
Fetish Equipment for hot sessions
When talking about BDSM and fetish, these terms are almost always mentioned in connection with sexual practices and sexual arousal. Besides, you probably have a thousand images in your head. Long, wet sessions, where you are in horny outfits and with different fetish equipment with one or more sex partners.
To make such sessions even more exciting, challenging and above all horny, many BDSM and fetish lovers use sex toys and fetish wear like masks, gloves, harnesses or even special BDSM furniture, which increase the desire. With us you will find Fetish Equipment für all imaginable preferences.
Look in our webshop and discover exciting things in the individual categories:
Tie-ups
SM
Fetish Equipment
Playroom
Roleplay
Accessories
With our Fetish Gear you can fully live out the preference für BDSM or your fetish für particularly stimulating clothing or accessories. No matter if you like leather, latex, lacquer or lycra or if you like shackles, chains, clamps, masks, whips or electric toys: With us you will find what excites you. Even playroom equipment is available with us, from the sling to the bondage table, from the pillory to the St. Andrew's cross and from the punishment buck to the Käfig, we have what helps you to more intense pleasure.

When Fetish Toys & Fetish Clothing are used, then it is in many cases wet and the equipment comes not infrequently also with Körperfl?ssigkeiten in contact, such as a gag, a dilator or an anal plug. So that you can always use clean equipment, you should not only have the hot toys in the house, but also the appropriate cleaners and care products. Disinfectants and special leather or latex cleaners will help you to clean sex toys and also fetish clothes thoroughly after each session.
Advantages of Fetish Equipment
The use of Fetish Equipment may look unusual for outsiders, but brings so many advantages for the friends of this passion. These can be purely practical advantages as well as psychological or aesthetic.
Fetish equipment increases desire and fantasy
Sometimes it happens that your or your partner's libido rests too long and the sex life before itself hindümpelt. The fire of former horniness and excitement seems to have been lost a bit. With the right Fetish Equipment the passion reduced to embers can be rekindled. For example, if your partner wears tight leather pants or a harness, your imagination will quickly gallop and an exciting game will start in your head. Even a playroom in your own four walls can be the starting point for a horny role play, a bondage session or an anal or fisting pleasure in the sling.

Not only in terms of increasing pleasure can BDSM & Fetish Toys be useful, but also to stimulate the imagination. After all, pleasurable sex is related to our fantasies. The more fantasies you have, the more varied and satisfying your sexual experiences will be. The fantasy, however, is largely fueled by other stimuli, including all the nice toys you have at home.
Varying sessions with fetish equipment
The classic blümchensex without a lot of trappings has of course its justification. But in your sex life comes more variety, if you consciously live out hidden preferences in you. You can buy so many different Fetish Gears online that you can enjoy many different sex games where all participants get their money's worth. Roleplay as doctor and patient or teacher and pupil in matching clothes, sessions as master and slave with cage and necklace, enduring bondage practice with shackles, gags or screw clamps or S&M experiments with the help of breast clamps, ball stretchers or so-called neurowheels. With such toys you are far away from the usual, always the same sex.
Fetish equipment can also be used in everyday life
Many fetish friends live out their preferences mainly in their own four walls or special clubs. With the Fetish Equipment available in our webshop you have the possibility to enjoy your fetish in everyday life. Just wear the metal cock ring, the latex or leather underwear or the breast harness under your clothes. Many of the Fetish Gear gehörenden toys or accessories can make you so in everyday life fun; and you can live out your fetish more or less unnoticed in the Büro, at the business lunch or at the evening bar visit with friends.
Note on the use of fetish equipment
At this point we would like to point out that it is necessary to proceed carefully when using certain fetish equipment. Products for the SM area are capable of causing pain. In order for the person who uses ball stretchers, nipple clamps or dilators to be able to enjoy the pain, it should be clarified between you beforehand how much pain is desired. This fixed limit must be respected. Here a lot of understanding is required from the person who creates the pain with the help of our fetish equipment. Überschreiten drawn boundaries always only with the consent of your sex partner.
Order discreet fetish accessories online
Not everyone needs to know that you have a preference for BDSM or frönst a fetish. Therefore it makes sense that you can order your fetish equipment as unobtrusively as possible. When you order dildos, collars, a slingm, a puppy mask, harness or even poppers in our webshop, you will get all products in an absolutely discreet and anonymous packaging. So your fetish or your preference for BDSM will remain a well kept secret.
Order fetish wear online now here in the gay webshop!
You have discovered the right equipment for your fetish with us. Good, then order it easily online in our webshop. In our product descriptions you will find all the essential details about the toys, furniture and accessories, you only need to enter the quantity, choose your preferred payment option and complete the purchase by clicking the corresponding "Buy"-button. Good luck ;)