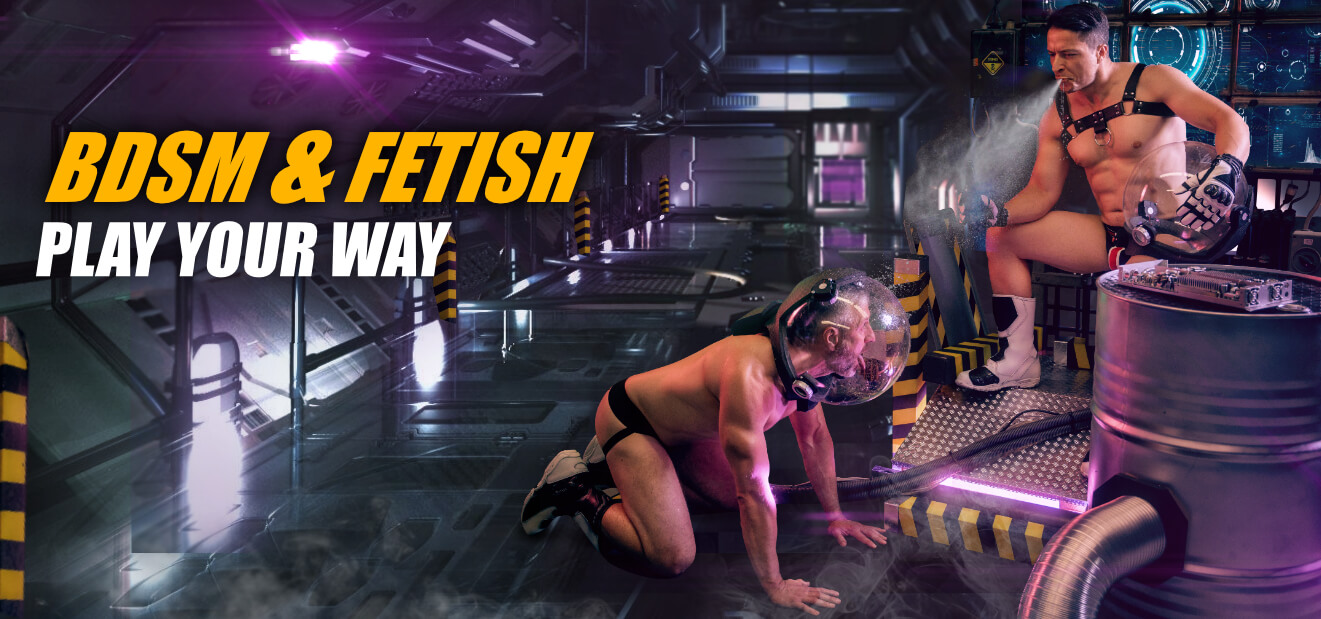 48 Produkte
Sadomaso Accessories: Everything you need for hot SM sessions!
If you are into hard SM sessions, you need the appropriate equipment. And that's exactly what you'll find here! Because we offer pretty much everything you need for erotic SM games. Here you will find sexy outfits, bondage accessories, hardcore toys, masks, restraints, XXL dildos, whips, poppers and much more. Look around and discover now stimulating BDSM and fetish accessories! But don't forget one thing: A good SM session also includes aftercare. For the physical care of the proudly worn SM-Überbleibsel we have the After Spankin Gel on offer. The emotional and psychological catching up after a session übernehmt you please yourself.
SM Accessories & Hardcore Toys
If you prefer it a gear härter, you should try it with extravagant SM equipment. Punish your playmate with nipple clamps, crop or whip. For the right look provide harnesses, leashes, masks and much more. Or were you naughty again? Then let yourself be punished with a paddle and a multi-tailed whip. Just as delightful: The use of various SM Toys, which are sometimes lead gently or harder over erogenous zones and make your play slowly submissiv. So that you can live to the fullest and your SM sessions never get boring, we offer you a selected assortment of poppers, hardcore toys like XXL dildos, whips and SM furniture. So you can turn your living room into a professional SM studio. In your private torture chamber you can let off steam with your playmates according to your mood.
For smooth fun, we also recommend a good lubricant. You can find that in our online store, too. Just as practical: A sheet that protects your furniture during wet and humid adventures and serves as an additional stimulating base. Tom Rocket's is a true fetish paradise for experienced SM lovers and those who want to become one. We help you to live your passion to the fullest and offer you high quality sex toys, various SM accessories and fetish clothing of the finest.
Tit Play
That nipples are a highly erogenous zone, we certainly do not need to tell you. For the ultimate stimulation provide breast clamps, nipple clamps, suckers and Co. We have different Tit Play Toys on offer for you. Just let yourself be inspired!
Electro Play
Many like to play with fire – only very few dare to use electricity! Electro sex gives you a whole new orgasm feeling and increase the pleasure and excitement immeasurably. How would it be if you really excited the prostate of your sex partner with an electric stimulator. And when he then really begs for mercy, you give him the rest.
Whips, paddles and sticks
What would a hard SM session be without whip, baton, spanker, baseball bat and co.? Correct, nothing but vanilla sex. Let your sex partner spank you with a multi-tailed whip or spank your ass with a paddle!
Ouch!
In this section the name says it all! Here you will find everything that hurts, leaves visible traces and what is a must-have for advanced SM sessions.
Try poppers for a true sex rush
You want even more in your SM session? Then try poppers and enjoy a true sex rush. The effect sets in after just a few seconds and gives you an incredible feeling of warmth. Feel your heart beat faster and free yourself from norms and everyday life. With poppers you experience touches even more intensely and can unleash your full sexual energy. Poppers also make you feel less pain, so you can take your S&M play to a whole new level.
Order gay sadomaso accessories discreetly online: At Tom Rockets
Have you discovered something suitable and can hardly wait to try out the object of your desire? Then nothing like go! With us you can order uncomplicated, fast and guaranteed discreet. No matter if it's a dildo, a handcuff or a hot rod - with us you will always receive your order in a neutral package. Thus, no one can deduce the contents from the packaging and even curious neighbors do not know what you are doing behind closed doors. As a rule, your order will be with you within a few days. So, what are you waiting for? Order now here online at Tom Rocket's and induldge uninhibitedly your fetish!