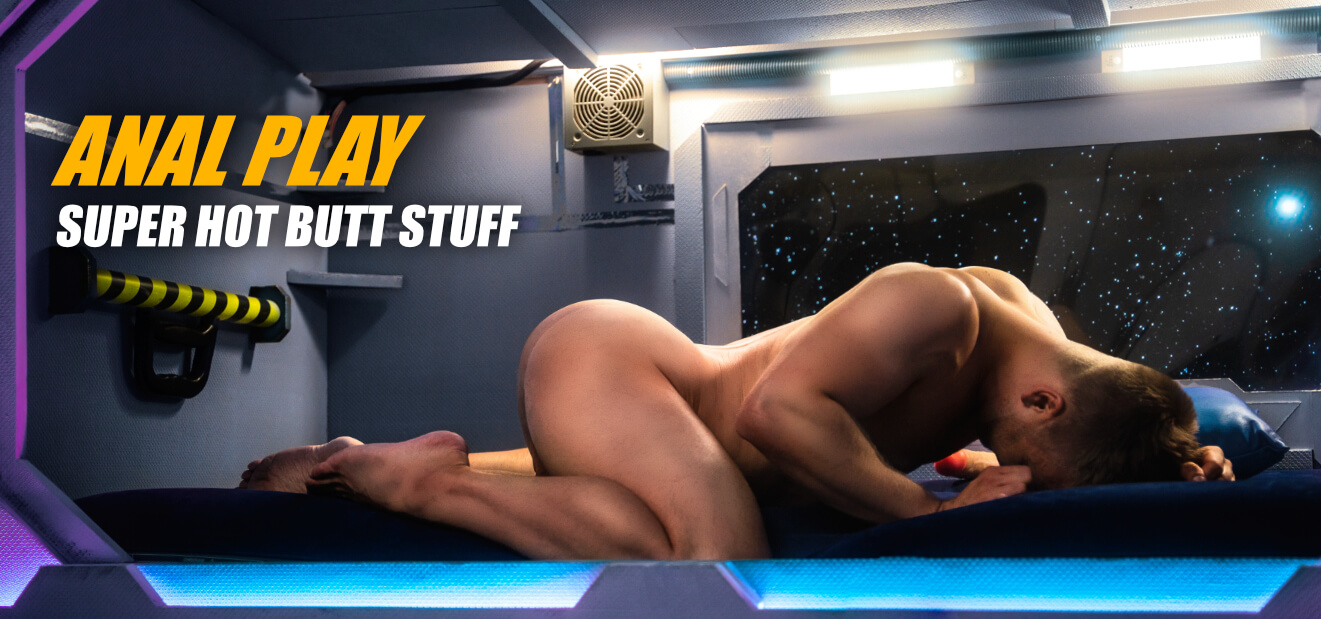 9 Produkte
No results were found for the filter!
Sextoy cleaner - a must for every playroom!
Yes, we know it sucks. But we seriously need to talk about cleanliness here! While browsing the categories of toys for anal play, you've probably noticed that terms like hygiene and cleanliness are mentioned over and over again. Good hygiene is simply a must when it comes to anal eroticism. Even in a healthy person, there are bacteria in the intestines that can cause diseases if they multiply unchecked outside.
What is the best way to clean sex toys?
Basically, you need to subject your analtoys to thorough cleaning after each use. Washing with warm water and a cleanser is the minimum. Then spray with a disinfectant, let it soak in and wipe dry.
Attention: For anal vibrators and other toys with rechargeable battery or battery, be sure to read the instruction manual and wipe only with a damp cloth if necessary!
Do I need a cleaner for sex toys or is a normal disinfectant sufficient?
For the cleaning and care of sextoys it is actually better if you use a special cleaner. The surface of many sex toys is sensitive and is attacked by the sharp products used in the household and can even be completely destroyed. It is better to use a special sex toy cleaner. We have a wide range of such cleaners that gently clean your sex toys and free them from bacteria, germs and viruses.
By the way, our sex toy cleaners are also safe for you and your health. Leave the disinfectant on for a short time and then wipe the toy with a lint-free cloth and you can use it again. Or would you use an anal vibrator that was previously treated with a harsh disinfectant that is usually used in the bathroom? Better not!
The best tips from our drugstore department - so that anal play is always a thrilling experience
Better anal sex with perfect anal hygiene: There is more to good anal hygiene than just clean sex toys. The best preparation for horny anal sex is a good bowel movement and thorough external cleaning. Washing the external anal area with soap and warm water gives you the necessary security. For in between, it is useful to have wet wipes ready during play. The main thing is that you always feel clean and safe. Only then can you relax and enjoy yourself with your lover.
Here you can find all products for a thorough anal hygiene.
Find the right lubricant for your rectal romance
Which lubricant you can use for your anal sex toys depends on the material. Dildos made of silicone should only be used with water-based lube, because silicone-based lubes attack the surface of your toy and damage it. The appropriate lubricant for each product is always mentioned in the product description in our store and on the page Lubricants you will find an overview of all available lubricants.
More tools to increase your pleasure
Here you will find everything that increases your desire and helps you to stand your ground. From A for aphrodisiac to Z for zone-out-good Poppers. You can treat your cum slut to a Deep Throat Spray, so that you can first stuff his mouth properly and then shoot a hot load down his throat thanks to our Sperm Booster.


Visit our online drugstore and place your order today. We deliver quickly and discreetly.