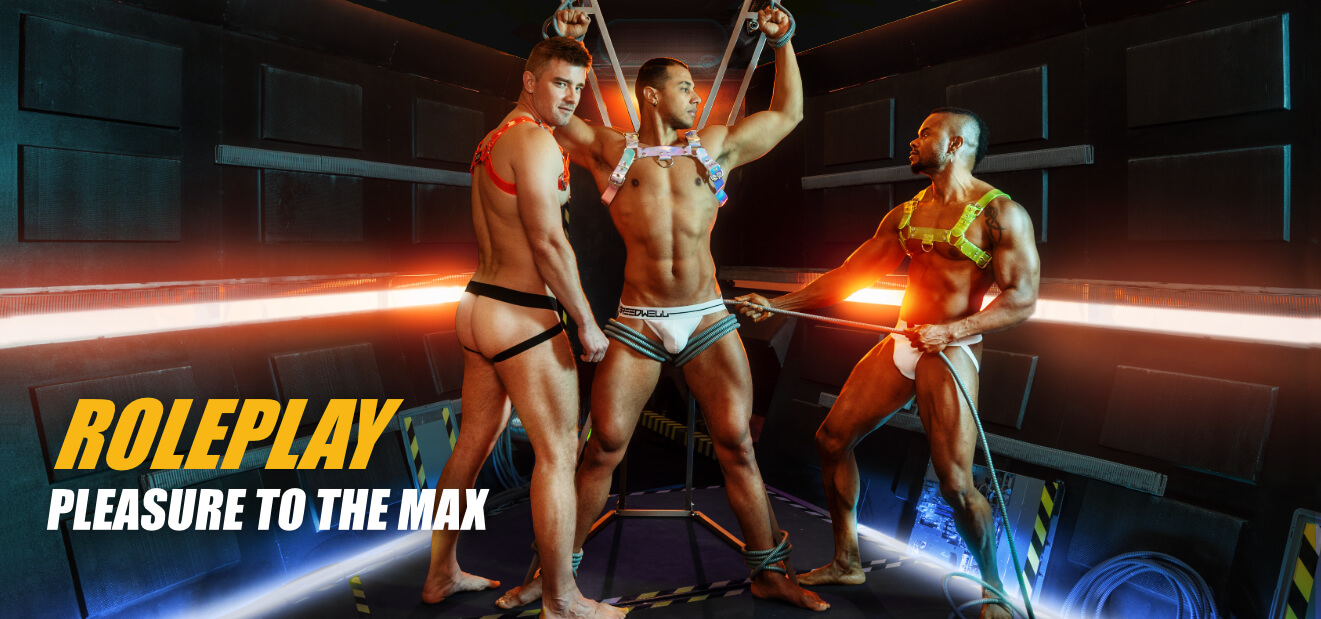 16 Produkte
No results were found for the filter!
Hello, Doctor? Invite to horny medical play!
Whether you've studied or not, if you want to be a doctor, you can put your fantasies into practice with our BDSM Medical Roleplay Equipment. Part of a full-blown BDSM fetish is the desire to slip into a different role every now and then. As doctor "do no good", you can throw your patients on the couch to your heart's desire and take a closer look at all their details. Of course, you are one of those doctors who spend a lot of time especially on intimate examinations. Is everything still standing? And what does it actually look like from the inside?
The more extensive your medical equipment, the more authentic your roleplay will be and you will both get your money's worth. How do you think your sex partner will react when you come around the corner in a white coat, your stethoscope hanging around your neck and the lube shooter in your hand? Will he undress voluntarily or do you have to ask him to do so? Let yourself be surprised.
A gay doctor for all cases - always the right medicine
The most important medicine for your gay patients are of course the ingenious poppers, because with them you can prepare them ideally for the following treatment. Your dominance and your strong aura make sure that your slaves aka patients don't resist you when you unpack the Deep Shot Lube Launcher and let a powerful portion of lube run in rectally first. Perfect preparation to widen the sweet little rosette afterwards and to make a more detailed examination with the speculum.
Your patient is just too defensive and wants to discuss every treatment step with you? No problem, with the Leather Hospital Cuffs you can quickly put an end to the discussions. And when nothing works anymore, you unpack the straitjacket and make your patient finally present his ass to you, so that you can take care of the small and big examinations. Our equipment for your private practice meets the highest quality standards:
easy to clean material
durable and perfect for beginners and professionals
cool look, so that not only your patient stands up
Don't forget the gloves when you ask your naughty patient to sit on the chair or couch where you've already spread the sex sheet. If you want to look especially threatening, take the black model, on which the lubricant shines so hot.
Say "Ahhh" once and then spread your buttocks
Isn't it tempting when your submissive patient stands in front of you, bent over and then spreads his butt cheeks? Why not let him say "Ahhh" once at the same time, then you can slide your body's own clinical thermometer right under his tongue and "take his temperature". For the stretched out butt you have of course also use, the cool metal of the speculum already shines through the lubricant, what you have distributed on it. What insights await you when you slide it into his hole and the spreading pliers open his ass?
As a good doctor, you surely know that the rectum is the best and safest way to take the temperature. So quickly pull out the speculum and then just analyze the heat in his body with your very own measuring method. You're sure to become his favorite doctor, bet?