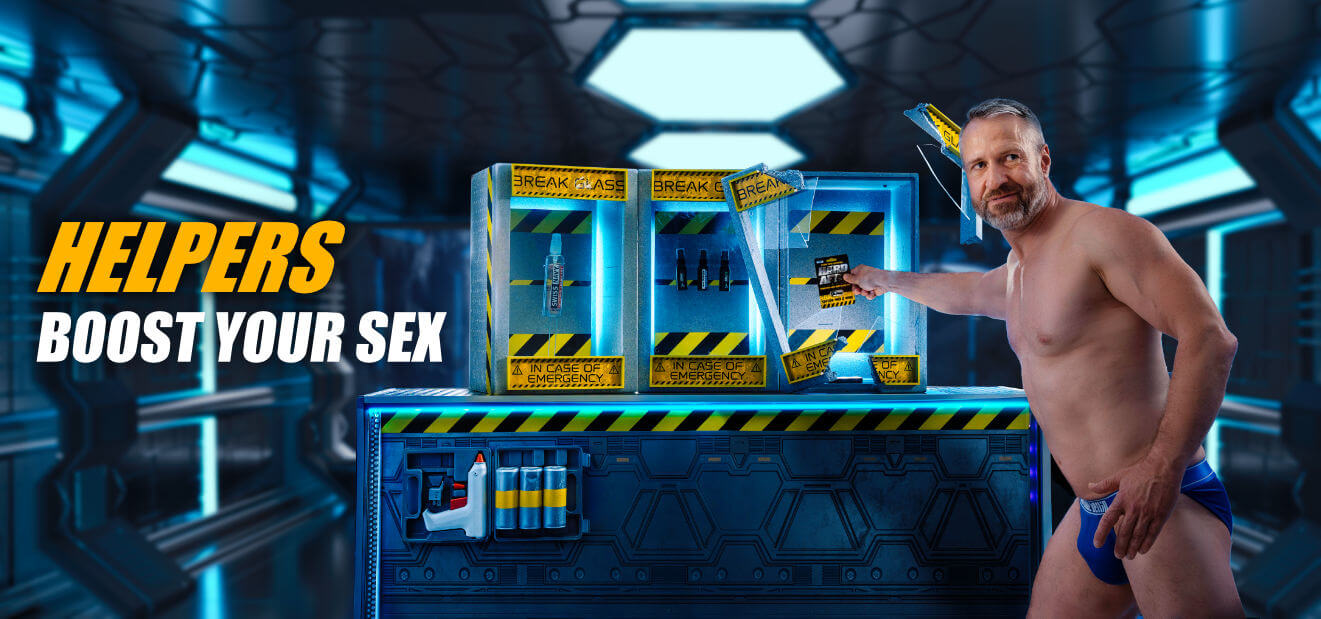 13 Produkte
No results were found for the filter!
Hybrid Lubes: The perfect composition
It looks like sperm, it contains the best of silicone-based and water-based lubes, and it's the potency and aid that can't be missing from your collection. We're talking about a Hybrid Lube, of course. This is your water-based lube with silicone parts, which brings you the maximum benefits from both sides. Whether it's a hot solo fuck with your toys or sex with your lover - Hybrid Lube will also convince you and make you the lover of the year.
Water-based lubes have just as positive properties as those that are silicone-based. But what happens when you combine the properties of both sides? Then you get Hybrid Lube, and with it a lubricating aid, which you can use for hours while fucking, providing awesome anal fun. Compatible with rubbers for safe sex. Can be used with sex toys for hot lubrication. Skin friendly and can be used in the hair as well as on the hand. Sex has never been easier and wetter than with this innovation from the lube market.
When properties meet - gentle and horny
You're enjoying the latest poppers, you're horny and then you don't know whether you should rather use the cooling lube or the fisting gel? Why not just use both? You'll find numerous hybrids that combine different properties. Afraid of penetration? Then look for a gently numbing and relaxing Hybrid Lube, which will open your anus as if by magic and make it ready for his cock. Combine the hottest effects, always with the right lube
intense lubrication and gentle cooling
mixture of silicone and water base
sperm-like lubricant that reminds you of your cum
long lasting anal butter for long lasting fun
All our lubes are not only fragrance-free, but also particularly well tolerated. They are not fucked-up, but for really hot fucking, like you have not experienced it for a long time. Whether it's fisting, dildo fucking, or classic anal sex with the cute guy next door, you'll always be well taken care of with a Hybrid Lube.
Relaxing and nurturing - Hybrid Lubes for every need
You love sex, but your butt hole is still burning days later? Then try a Hybrid Lube, which not only cares for your asshole, but also prepares it smoothly for his penis! Depending on the ingredients, you will not only have great sex, but also care for your body in places where you would otherwise not be able to reach. Fucking and doing something for your health, that only works with Hybrid Lubes, which bring you and your lover boy really up to speed. And you want it too, don't you? Feel his cock deep inside you and still have no pain and especially no skin irritation after the raunchy number.
Slippery and wicked, these are Hybrid Lubes, a type of lube that definitely needs to be on the shelf for today's gay guy. He will realize with one look that sex is not just theory for you, but that you know exactly what it's all about in practice as well. Give it to him deep or let him get it for you, sliding pleasure is provided.