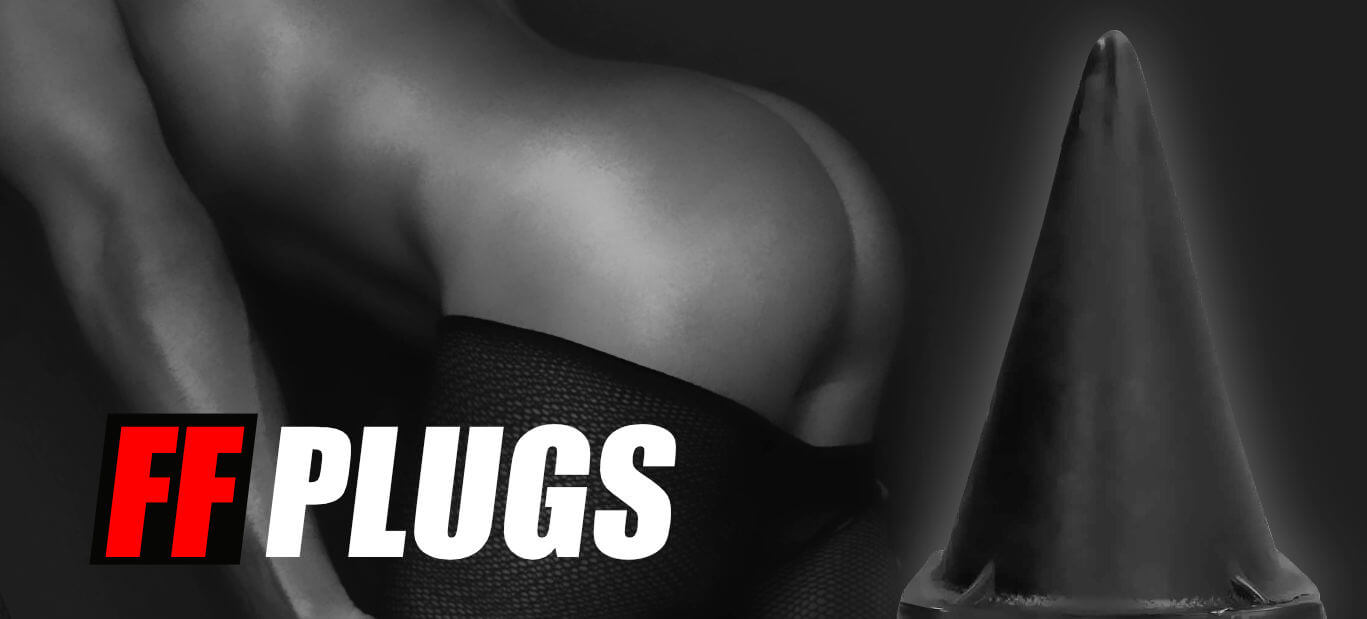 26 Produkte
Fisting Plugs: Wider, Deeper, Hotter
You are totally into fisting and want to experience the hot experience alone? Then use our fisting plugs and experience the most intense anal play. We offer you a wide selection of high-quality sextoys like fisting plugs that will catapult you into seventh heaven. These hot toys are not only a treat for you alone, but also for you and your gay boy, who will willingly pull his ass cheeks apart and get ready for the XL monster fisting plugs that will make your synapses boil over.
There goes more than just the fist. Hot fisting toys will bring you - alone or both of you - a new experience in bed, which you will never forget. Available in different sizes, for beginners and professionals in the field of uninhibited gay sex. Anal plugs belong to the versatile toys that you can use as you need. Add a profound touch to your solo experience or get your partner off in a way they've never experienced it before. Our fisting plugs are made of high-quality materials for safe and pleasurable use. Can be combined with lubricants so you can penetrate intensely and deeply yourself or him. This will take your sex life to a new level, bet!
Anal plugs: You won't get enough - deep and deeper
With our diverse selection of poppers, you'll provide the right amount of relaxation. Your muscles will relax and your backdoor will be ready to receive even the thickest fisting plug intensely and deeply. Create an experience that no cock in this world can get you. Thick as a fist and with an explosion of feelings your FF plug penetrates you or the twitching backdoor of your partner. What a hot sight when the rosette is widened more and more and when you have finally inserted it to the brim. Set your anal plugs on variety and quality:
hot fist shape for fisting in solo mode
high quality for you and him
deep experience with climax guarantee
wide selection of hot products
Fisting plugs are made to be worn during sex as well, allowing you to enjoy the perfect blend of pleasure and passion. While you're pleasuring him with your cock, your ass will be dilated by a FF Plug, making it hard to control your pleasure.
FF Plugs: Wider, thicker, deeper - the choice for real gays
One finger is not enough for you? We've got everything you've never had in your ass. From deep hyper plugs to XL fists that are guaranteed to make every muscle in your body quiver. Always combinable with lubricant, so that the penetration is already a great pleasure. You don't have a partner right now and still want to give your rear a good time? No problem, because our fisting plugs make you feel on cloud nine. Perfectly usable for solo sex but just as hot if you want to bring your sexy gay boy to full blast.
Numerous shapes await you, from the XL anal bottle to the XXXL butt plug that will make any ass go wild. It doesn't get any thicker than this? It is possible, as the wide variety of anal toys in our store shows. There is always a little more, but are you ready to be filled completely? We have what you need, enjoy it.