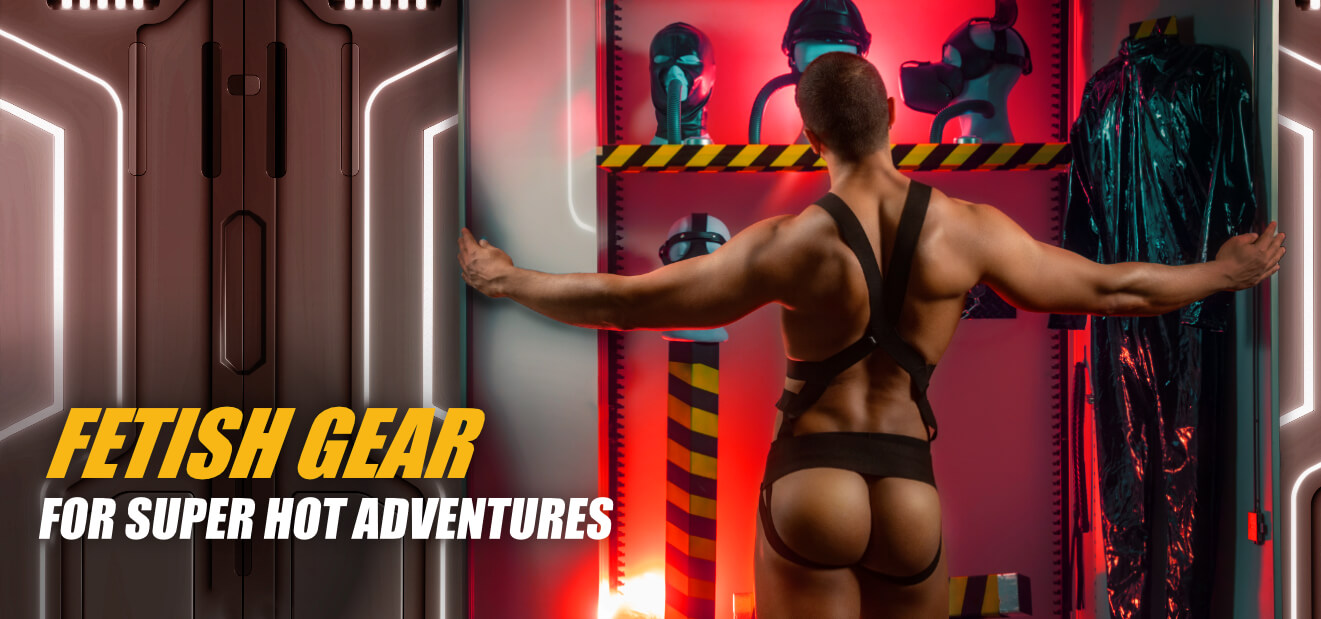 110 Produkte
Fetish Wear & Equipment for gays
You are into gay fetish wear like harnesses, leggings, shirts, jocks, holsters, shirt collars, aprons, collars, masks etc. Do you like the military or medical look? Neonwear, leather, patent and latex turn you on? Then you should take a look at our category Fetish Wear and Equipment, because here you are guaranteed to find what you are looking for. We offer you a selected range of kink wear, club couture, fetish styles, military and medical fetish clothes, gay uniforms and more.
We also have underwear, sports- & streetwear and accessories for you in our assortment; and of course poppers, toys, everything for fisting, for BDSM and fetish as well as a lot of potency and aids like condoms, lubricants, sperm booster, deep throat sprays and much more.
Club Couture, Fetish and Kink Wear
Especially in the hip clubs an appropriate outfit is a must - on the one hand to get past the bouncer at all, on the other hand to put your own body in the best light. Many simply enjoy dressing frivolously, lasciviously or extravagantly before going out or on a date, emphasizing their own charms and giving their sex partner - and possibly the spectators or fellow participants - a sight they won't soon forget. Erotic gay wear made of vinyl, leather, latex or other materials not only looks cool, it also feels great. The boundaries between fetish and club wear are now fluid - both styles are ultimately there to be seen.


Buy Gay Fetish Wear online
So that you can put your body wonderfully in scene or perhaps also make your loved one a small surprise, gay fashion is just right. We offer you a handpicked selection of frivolous gay fetish wear - especially in the medical and military area. You also have the choice between latex, patent, leather or other materials. Therefore we have three categories for you:
Just look around in our online store for gay wear, fetish style, poppers and more!