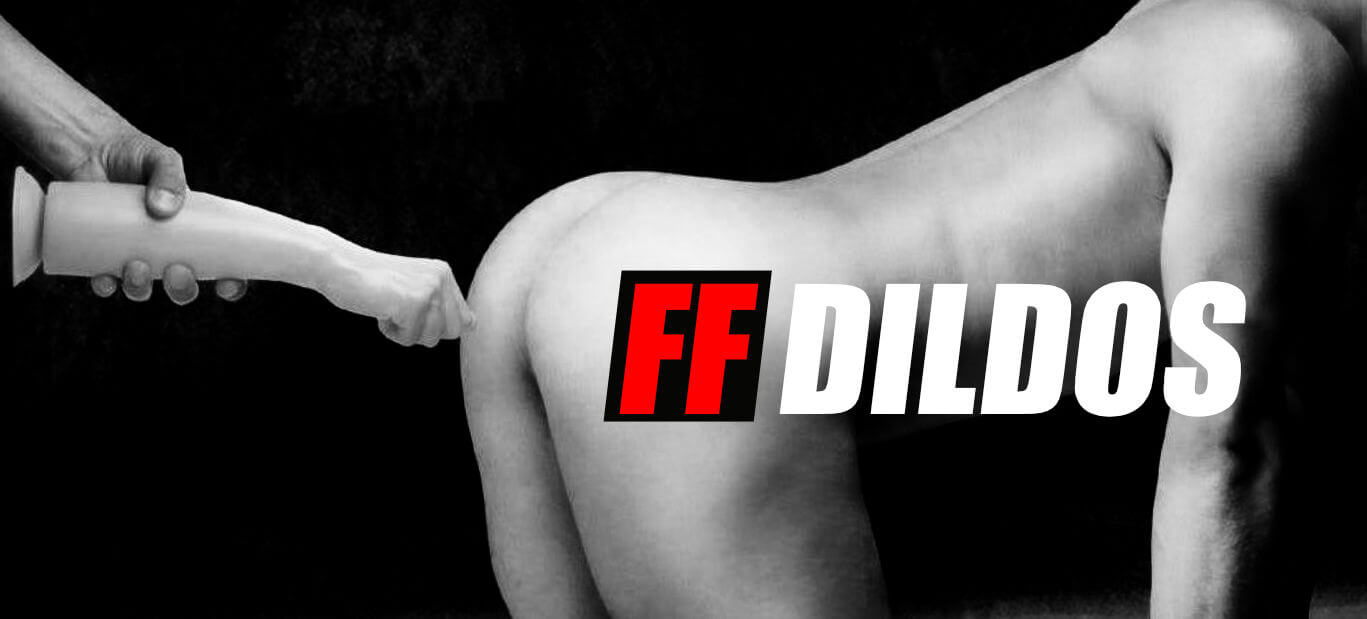 14 Produkte
No results were found for the filter!
Fisting Dildos: They make you and him scream
Fisting is only for the fist. We can prove you wrong with a selection of fisting dildos that will literally make you squirm. Your fist is big, our dildo selection is bigger and will make sure you can stretch your ass or his to the max. If it's too big, you're too tight. Prepare yourself for the ultimate gay sex experience that you will never be able to get out of your mind. Quality is a matter of honor because we want your FF sextoys to keep you on cloud nine next year.
The gigantic selection of fisting toys in our store will not only allow you to have completely new experiences during solo sex. You also bring a breath of fresh air into the bed for you and your partner. You are bored with classic anal sex and finally want to experience something new? No problem, then rely on high-quality and especially lush toys that present you with pleasure on a whole new level. From anal snakes to monster cocks, you'll find a selection that will make you tremble by just looking at them. It doesn't get any deeper than that? Yes, it can, if you want it to.
Finish him off - he will never forget you
His whole body screams for you when you enjoy some poppers together and his muscles relax. He wants you, he wants it hard and so far no one could give him what he really needs. You can, because your fisting dildo collection contains more than just classic mini vibrators. When you come through the bedroom door with your anal snake, his eyes get bigger and he can't hide the lustful grin. Are you finally the gay who will fulfill his deep and kinky fantasies? You are, because you bet on:
high quality in XL format
fisting dildos that go deeper than any fist
variety of shapes that make everything possible
intensity that he has never experienced before
Fisting dildos are just as hot for solo mode as for couple sex that will make you and him sweat. Of course, always combinable with the appropriate lubricant, so that you can sink the entire piston in his ass, it must be slippery and slippery.
If he is too big, you are too weak
The sight of the arm-sized fisting dildo makes your knees weak? You have no idea how to get the horny piece of toy in your tight and shy ass? Of course we also have smaller sizes for you, but if it's too big, maybe you're just weak? Try it out, surrender, relax with a round of poppers and get to know an experience that no one could give you before in this way - until now.
Pick your favorite shape from our wide range, starting with the classic XL dildo shape and ending with the fist that makes fisting possible even on your own. Thanks to models with XL suction cups, you can even attach your dildo to the floor and fuck yourself hands-free to experience even more hot pleasure. Never forget the right fisting lubricant, because only then will your new best friend really slide smoothly and deeply into your ass.