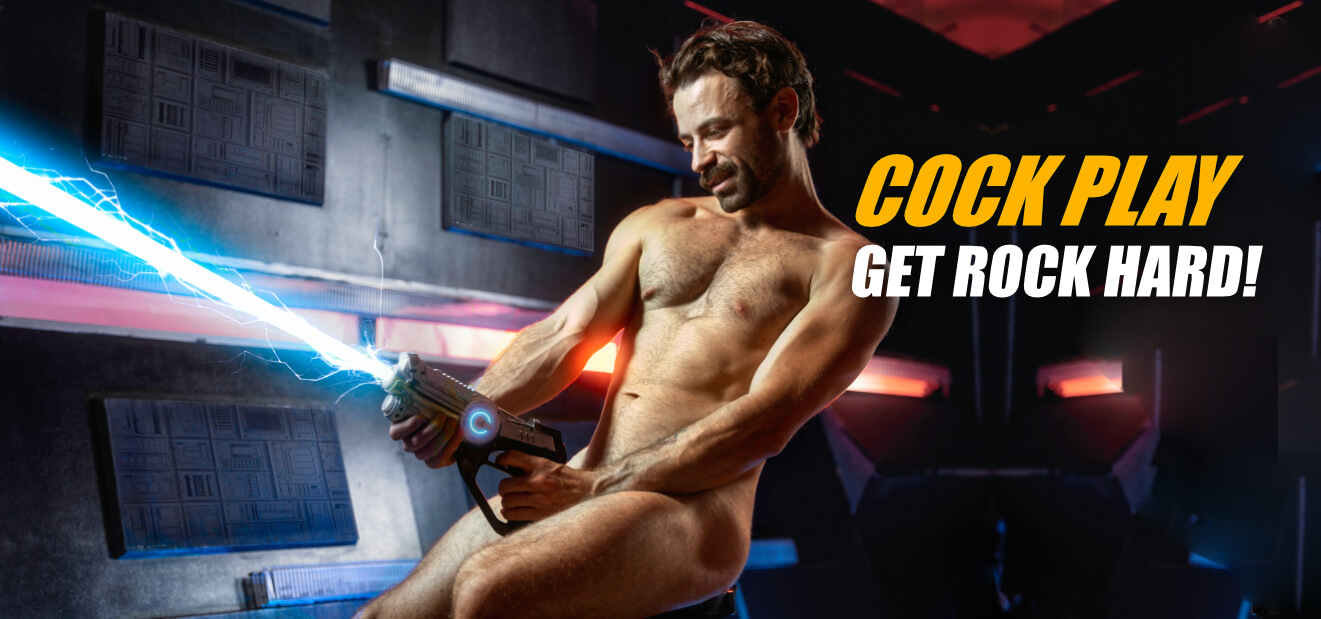 202 Produkte
Cock Toys: Toys for penis and testicles
The term cock toys refers to sex toys that - as the name suggests - are suitable for the man's cock. Penis and testicle toys can be used as aids, but also as delightful means of pleasure. As cock toys times thus called, for example, penis rings, penis pumps, masturbators, testicle rings, penis sleeves, testicle loops and ball stretchers or even penis plugs and sticks. In our online store for gays you will find the hottest cock toys you can imagine. Just look through our large assortment and get inspired!
Types of Cock Toys
Cock rings are rings which are mostly made of silicone, leather, metal or rubber. They come in different sizes and thicknesses as well as adjustable or vibrating versions and are put on the cock. On the one hand, penis rings prolong and strengthen the duration of the erection, but also provide a more consistent experience and more intense orgasms.

Masturbators are often used in solo sex, but also in partner play. Mostly, they are true-to-the-original silicone molds that recreate a man's ass or cock. No matter if you are indulging yourself during masturbation, your sex partner is allowed to watch you during solo play or you are training alone to last longer or something similar: with these cock toys you will get your money's worth.

A penis pump is a vacuum pump that provides for a hard and bigger cock. It works via negative pressure, which improves erection. A penis pump is also a good alternative if you don't want to take medication for impotence. Some people also find the use of cock pumps simply cool and like to watch their best piece getting bigger and bigger ;)

Penis plugs, dilators, toys for soundings or cock stuffing as well as urethral plugs are intended for insertion into the penis - more precisely the urethra - and thus for maximum stimulation. Particularly in the gay scene, names like Sperm Breaker and Cum Stopper have also become established. Before insertion and after use, you should always thoroughly clean and disinfect your toys. To prevent injuries, lubricant is advisable.
Testicle Toys: For those who like ball toys
Testicle rings and loops are - as the name suggests - placed over the testicles. Whether for solo pleasure or at a gay sex party, testicle toys not only look awesome, they also prolong and intensify your fun. Ball stretchers are also extremely popular in the gay community. They are placed around the scrotum so that they are pulled down and stretched in the process. A ring is used as a toy or a bag weighted with weights that encloses the entire scrotum. The fine line between pleasure and pain makes the special attraction for most users of testicle toys. To have long fun with your ball and cock toys, you should rely on special toy cleaners.
More fun with Cock Toys
The cool thing about experimenting with sex toys for the cock is the variety when you try different toys, whether alone, in pairs or in groups.
Advantages Ball and Cock Toys at a glance:
longer fun, harder erection
more intense experience
more variety in bed
different toys for every taste
unforgettable orgasms
for solo sex or fun with partner(s)
more stamina and endurance
for the sweet kick between pleasure and pain
Order Cock Toys for gays in our gay store
In our online store for gays there are different testicle toys and cock toys like adjustable vibrating penis rings, cock sleeves, fuck hole masturbators, cock slings, urethra toys, penis pumps or cock tubes in different designs. Strap-ons, penis pumps and cock suckers are also part of the assortment and make every gay man happy and satisfied, alone or with a partner.
Just look around in our large assortment!