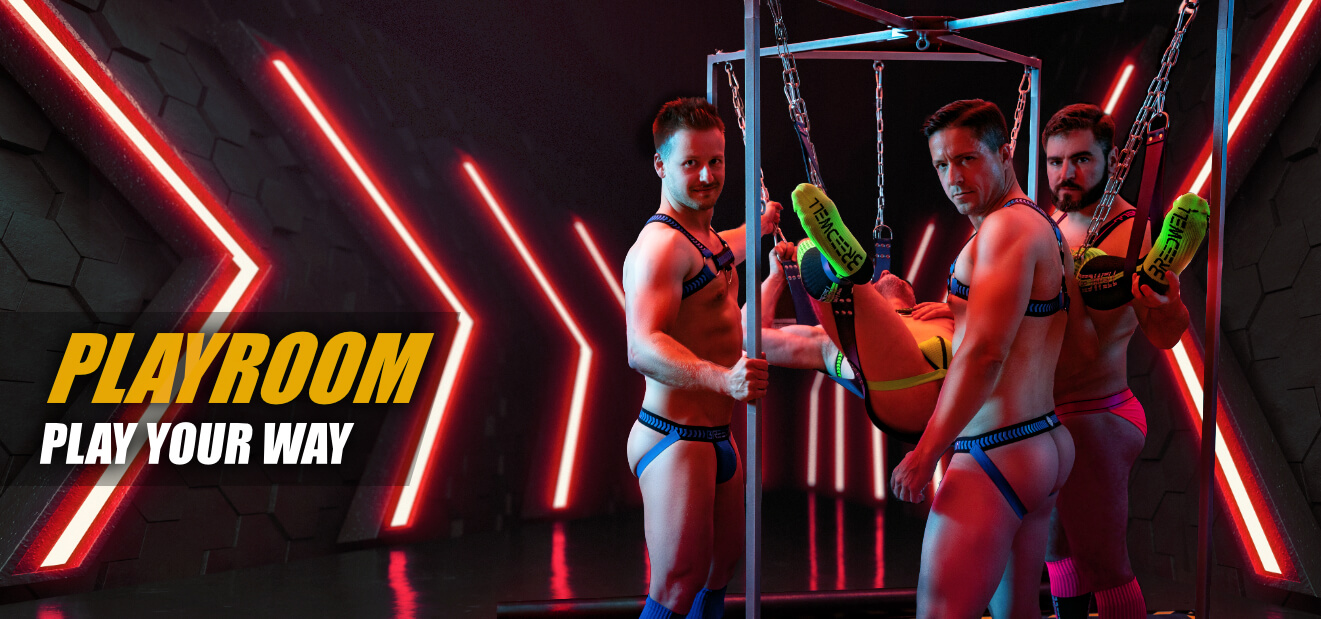 18 Produkte
No results were found for the filter!
Gay sex furniture: you will never want to do it in bed again!
Sex in bed is too boring for you or is practiced at most on Sundays sometimes after waking up? You have a BDSM fetish and want to live it out to the fullest? Then put the furniture store catalog aside and go shopping, just like proud gays with a lively sexuality do! With hot sex furniture you can really get your sex life going, that's more than just a couch, which is good for a quickie.
Sex furniture is built exclusively to give you and that hot gay guy from the last party an adventure he (and you) will never forget. The variety ranges from the classic rimming chair to the complete fuckmachine. What comes into your four walls always depends on the size of your playroom.
Arse licking? With the right sex furniture, it's a treat
How can an evening get more awesome than hot? That's right, you sniff your poppers with relish and then take a seat on the rim chair. Take another look at your slave, whom you have not only put into the right latex outfit, but who also knows exactly what he is about to do. This is how pleasure becomes a luxury. Do you also know the problem that you really long for variety in bed, but the soft mattress gives way and the position becomes uncomfortable after a few minutes?
This problem is solved in no time with sex furniture according to your needs. You can also sit on a rimming chair for several hours while your pleasure slave lets loose on your anus. But there is much more, in different sizes, so that you can benefit even in the small den. Pay attention to these quality features when choosing your sex furniture:
top quality without safety risks
maximum load capacity, even for heavier lovers
convenient usability, because sex also sometimes lasts longer
flexible set-up
Whether with the mobile St. Andrew's Cross or the Power Engine Fuckmachine; when your playroom is set up accordingly, sex with your toyboy becomes a whole new adventure.
Discover new horizons with sex furniture
You can't afford an extra toyroom because your apartment is too small? You might be surprised to hear there is inflatable furniture, which is not only extremely affordable, but also gives you the opportunity to just try something new even in smaller spaces. The coolest thing about it is that you just deflate it at the end and stow your messed up secret in the closet.
Then even your bourgeois straight friends can come to visit and no one knows what you do at night in your bedroom. Just one inflatable sex pillow can take your next fuck to a new level. And if you want it harder, faster and bigger, you'll also find a great selection to lift your ass up or give it to your sex partner in a whole new position. One of our highlights is the Leather Sling Set, so you can quickly achieve a particularly intense flight of fancy.