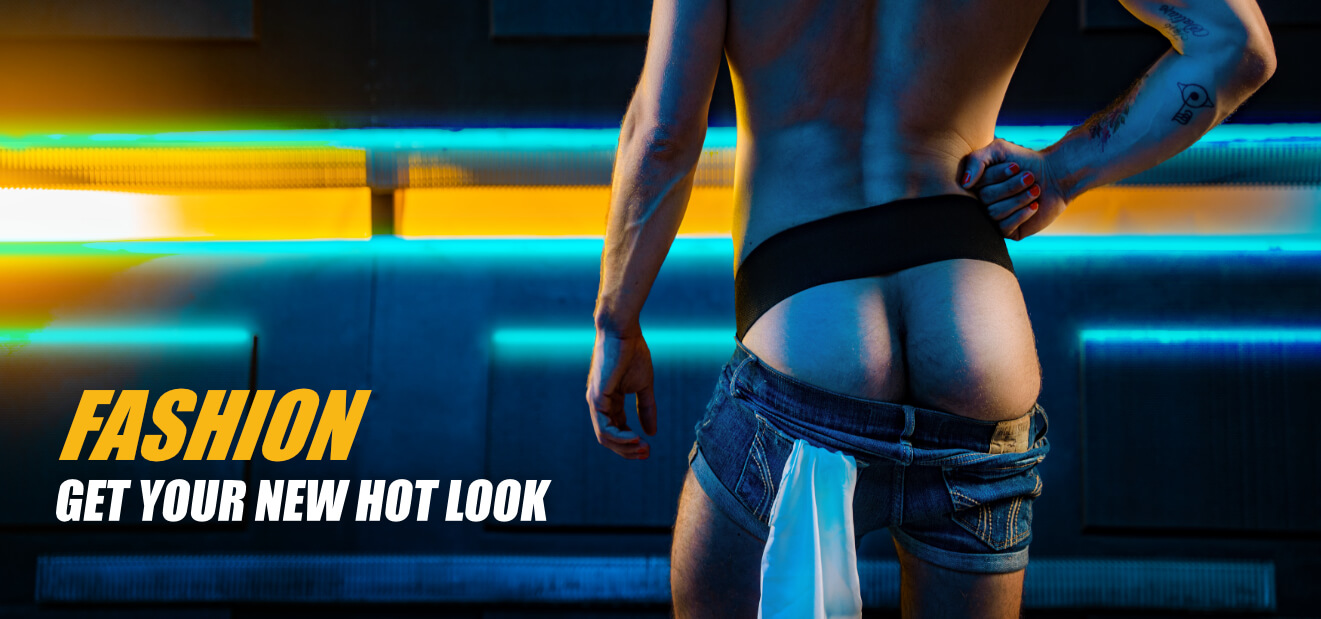 51 Produkte
Gay Fashion Accessories & Fetish Articles

Decorate your hot body with exciting and sexy gay accessories. Our assortment holds only the best pieces for you, from collars, holsters, leather shirt collars to caps in various styles and many other great items. With the hot accessories for gays you are always the absolute eye-catcher and attract all men's eyes on you. Stylish accessories complete a look - without them every outfit looks boring. Spice up your style with ingenious fashion for gays and upgrade your outfit with the world's hottest accessories. Boring is out. This includes the little things, like accessories. Gays are often envied for their excellent fashion taste and courage. Gay pride is the simple motto here!

Super horny fetish items like studded leather shirt collars or unique caps and hats await you. Give in to the tempting accessories for gays and live out your innermost. Fall into hot role-playing games and wild sex rushes with these gay fashion accessories and attract enviable glances at every party. Treat yourself to something special. Our selected assortment needs worthy wearers like you. Be the most beautiful center of attention at any gay event.


Buy fashion accessories for gays online
You can order mega-hot fashion and accessories for gays easily, simply and quickly from home. It really doesn't get any more convenient than this. Of course we ship in neutral package and promptly.

We have put together a special assortment for the increasing demand for especially hot gay fashion. New items await you regularly. Cappies, sunglasses, headgear, harnesses, sweatbands, collars, holsters and many other gay accessories are available here - in addition to poppers and gay sex toys - to buy online. Exclusive fetish items, as well as care products for latex and many other hot pieces are already looking forward to be discovered by you. Some accessories even give your everyday look a lot of pep. Love gay, wear gay and live gay.

We are the store that equips gays with trendy specialties. Look around now!