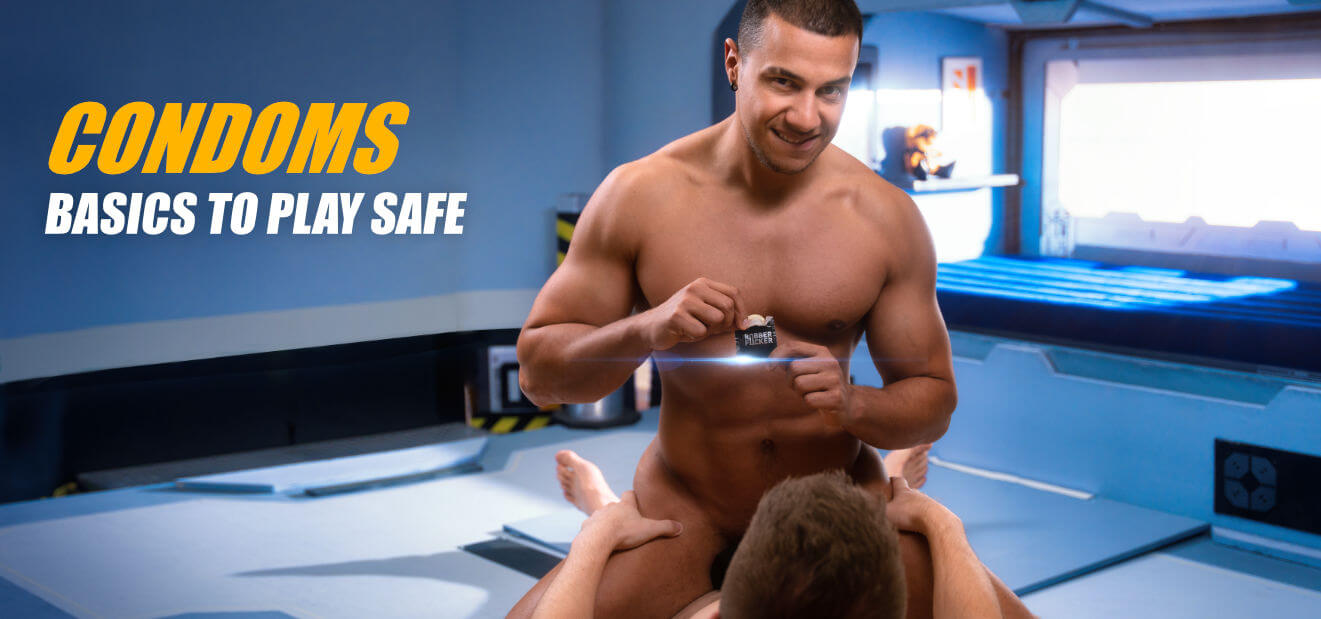 27 Produkte
Natural condoms - pleasure with vegan condoms made of natural rubber latex
With condoms you can provide variety during lovemaking. For example, experience tingling variety with a nubby condom. Or do you want to light up the night with a glowing rubber?
Check out our condom assortment today and order a selection of your favorite preservers!
Natural rubber latex condoms
Natural rubber latex is now associated with futurism and technology, however its origins are ancient and organic. Latex is a milky liquid derived from plants. The sap-like substance, which coagulates and hardens into an elastic and waterproof mass, is tapped by careful incisions made with small blades. Latex has similar properties to PVC, but is completely vegan and sustainable.
Are condoms made from natural rubber latex safe?
Condoms are contraceptives that should not be missing from any nightstand. Although they are wafer-thin, they are particularly tear-resistant and serve to protect against HIV and other STIs. Especially when frequently changing partners, a condom should always be used for safety.
Condoms made of natural rubber latex are subject to the same safety and quality standards as all other condoms. All condoms in the Tom Rockets online store comply with the European standard (EN ISO 4074). This specifies a minimum size and determines which quality controls the condom must meet. Each rubber is tested individually to guarantee perfect quality. A laboratory tests the volume, perforation and elasticity.
Are condoms made of natural rubber latex sustainable and vegan?
Vegan condoms are becoming more popular and are catching on faster than many other products. For true animal lovers, vegan condoms are just the thing. .
Condoms made of latex may contain casein, a product made from curdled milk. Responsible and compassionate people can contribute to animal welfare by using condoms made from natural rubber latex. After all, the thought that animals have to suffer for lovemaking might be upsetting for some.
Fucking for the environment!
By the way, you can do something for the environment while fucking! For every pack of Green Love condoms, the manufacturer Billy Boy plants a tree. For this you get 12 smooth, transparent, condoms made of natural rubber latex with reservoir and additionally 3 cylindrical rubbers with nubs for an intense love play.
What do I have to pay attention to when putting on a condom?
When putting on the condom, you must be careful not to use sharp fingernails, rough skin surfaces, jewelry or similar things, so as not to damage the condom. Only open the capsule immediately before use and roll up the rubber directly over the erect penis, with the ring facing outwards.
What else do I need to consider?
When buying and using condoms, you must pay attention to the following points:
expiration date: Do not use condoms that are past their best-before date
fit and size: The condom will only protect you safely if you use the right size
CE Mark: The CE mark shows you that the condoms are high quality and tested
How do I find the perfect condom for me?
The most important thing is to find a condom that is the right size. Condoms that are too big can slip off, while those that are too tight risk tearing. You can tell if the condom fits by the fact that it covers the entire erect penis without wrinkling much.