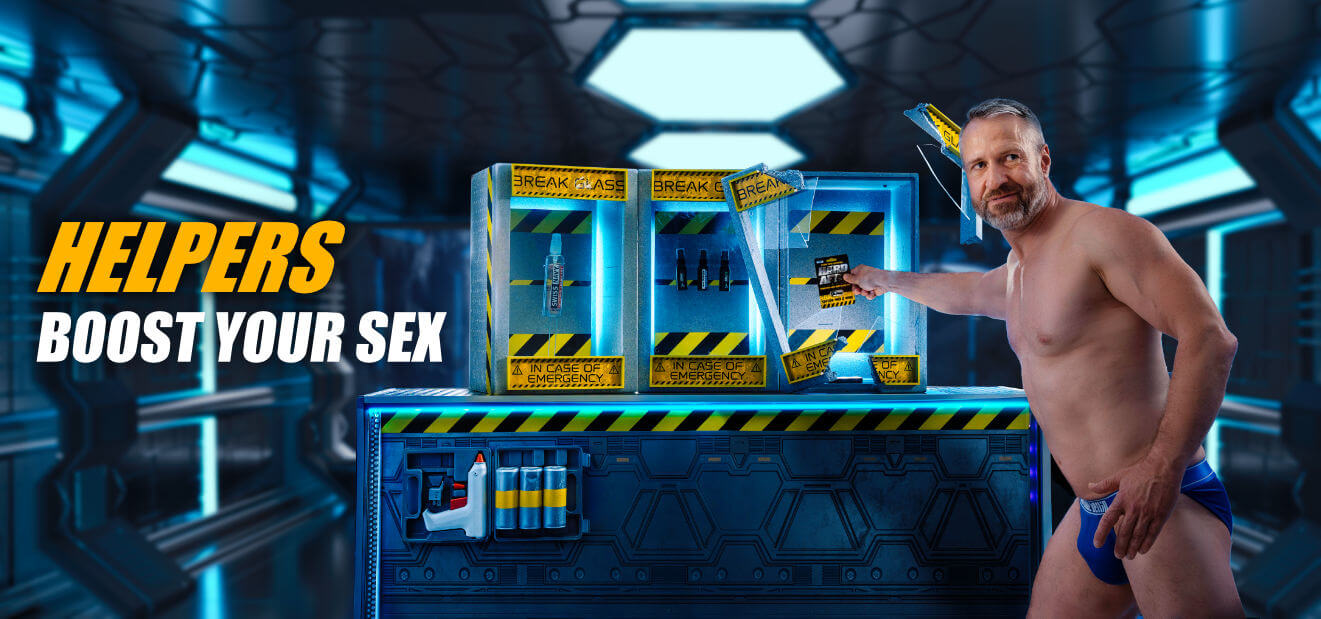 196 Produkte
Potency & Aids
Welcome to Tom Rocket's fetish drugstore. Here you will find everything you need to start your next hot adventure. Products like condoms, lubricants or for example our great care products simply belong to the basic equipment. You can forget about these things sometimes, because your thoughts are full of enthusiasm about nothing else than the new sex toys, dildos and fetish accessories.
Are over-the-counter pheromones effective at all?
Tom Rocket's is not selling you snake oil. Our potency remedies are not panaceas to take for medically-induced erectile dysfunction. However, if you want to make sure that everything goes smoothly on your next night of love, we have the right thing for you. The blood flow stimulating effect of herbal ingredients will make sure that you can stand your ground. Potency products like our CoolMann Potency Direct boost your sexual performance naturally with a unique formula based on herbs, vitamins and minerals. These tablets provide optimal support for the male body, so you will have no doubts about your potency. In addition, thanks to the aphrodisiac effect, your libido will be increased, so you can face the next date carefree with more desire for sex.
Another popular potency from our web store are testosterone boosters. These contain a balanced composition of naturally produced ingredients that have been specially selected for promoting male potency and have a positive effect on blood flow to the penis.
Which natural active ingredients promote sexual desire and increase potency?
Tribulus Terrestris: This active ingredient plays an important role in the production of the hormone testosterone, which has a positive effect on your physical strength as well as on your libido, increases your erectile capacity and indirectly increases your potency.
Ginseng stimulates the production of sex hormones.
L-arginine is an amino acid that relaxes the muscles and stimulates the genitals.
Muira Puama increases blood flow to the penis.
Saw Palmetto is good for the prostate.
The potency Coolman Testo Boost is available from us in the form of tablets, of which you need to take two per day. Increase your potency and stamina today with this booster for erotic pleasure!