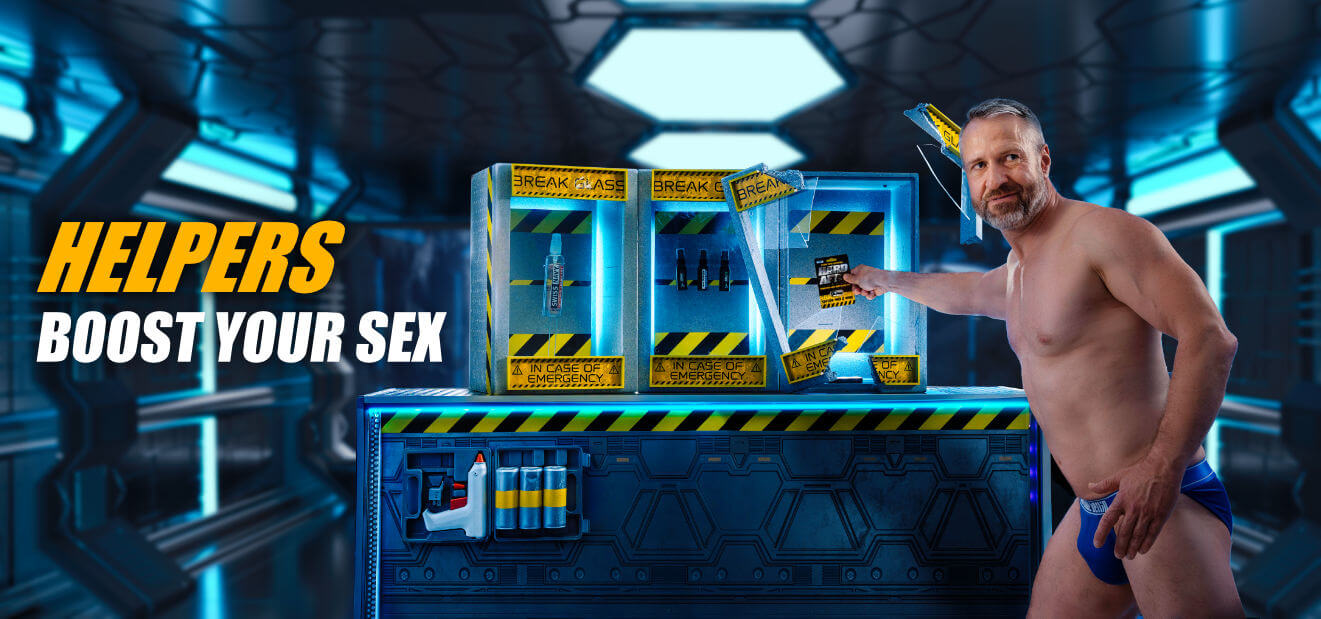 21 Produkte
No results were found for the filter!
Silicone Lubes: So smooth and so slippery!
One of the most important sexual enhancers you need for solo sex and sex with your partner are lubricants. Silicone lubes provide maximum lubrication for hours and are a real highlight, especially when using toys. As an experienced gay, you know that lube is not just something for old people, but a sex accessory you can't do without. Especially the anal area is dry, does not produce any moisture itself and is clearly in focus during gay sex.
Silicone-containing lubricants ensure that you can fuck for hours without the passive part being in pain and without sore spots afterwards. However, you must be careful when combining with sex toys, because silicone can roughen the surface. On the other hand, they are well suited for all sex toys that are made without the use of silicone. This makes penetration an easy task, because silicone lubricant gel is so slippery that you can overcome the sphincter muscle in no time. When making your choice, also make sure that the silicone lube is suitable for use with condoms, for smooth safer sex.
Skin-friendly and pleasant - this is how you get it right
Getting ready for a perfect night out with your lover? Get the poppers ready and you both won't be able to hold back anymore. Whether it's your first anal sex or intimate exploration with your fingers, nothing works without lube. Especially when fisting, it is crucial that you have prepared his anus perfectly beforehand. We offer you not only a wide selection of silicone lubes, but also the matching applicators with which you place the lube deep in his ass. Quality is a matter of honor:
non-toxic and tasteless
suitable for the whole body
hours of durability
anal sex as you have never experienced it before
So much just for the ass! Silicone lubes are a treat for the whole body. You want to spoil him with a soft body-to-body massage and drive him crazy? When you're not fucking, silicone lubes are the perfect solution. Rub it on his horny body, jerk his cock with your slippery wet hands and massage his balls without affecting his skin.
Skin-friendly and anti-allergenic - pleasure at the highest level
Your skin is hyper-sensitive and you quickly react to perfumed substances with redness and itching? You can breathe a sigh of relief when it comes to silicone-based lubricants, because we also have numerous offers for you that are free of perfume, non-toxic, tasteless and odorless and, by the way, very economical. Oil-free, of course, because oils not only damage condoms, but can also pretty much mess up the bed. Don't worry if the lube runs out of his ass onto your sheets, you can just wash it in the machine and use it again for your next lover.
The Pjur lube, for example, isn't tested on animals and is a real luxury, especially for vegan gays. Condom-safe and TÜV-tested, it's no wonder that this is the best-selling lube among gays. Take a look around our store and you're guaranteed to find the right silicone lube to take your sexual pleasure to the next level.