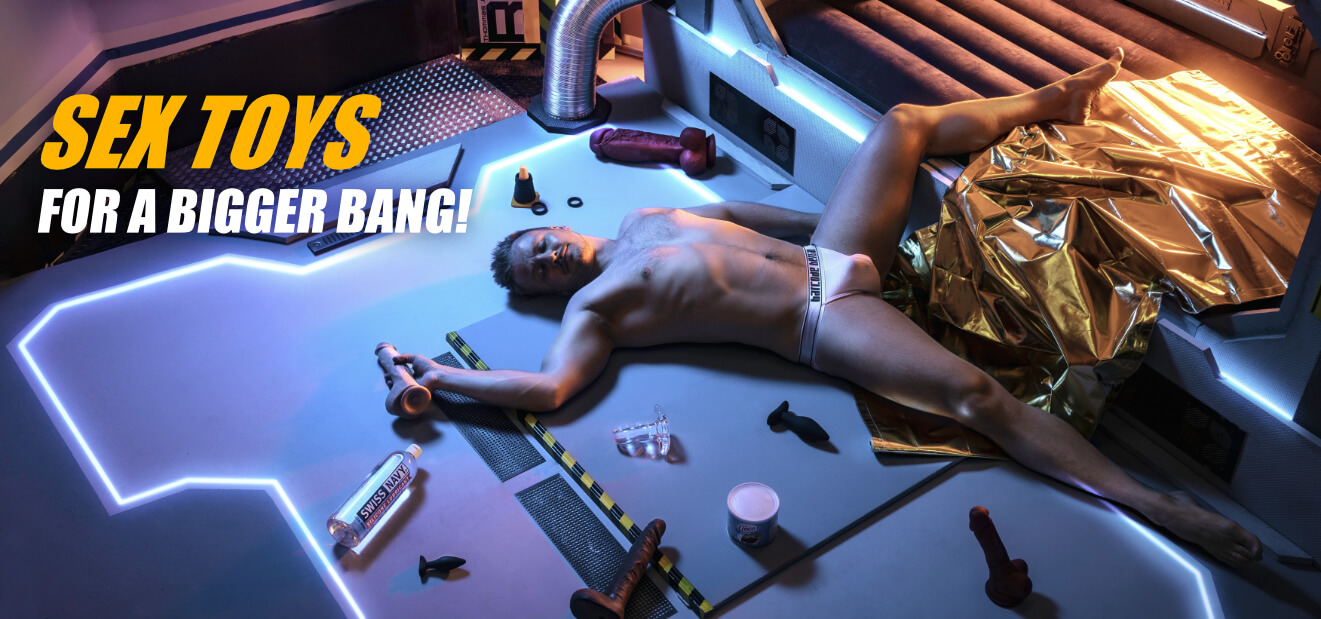 10 Produkte
No results were found for the filter!
Electrostimulation for your cock
With our sextoys for erotic electrostimulation you can push the bedroom activities with your beloved to a new level.
What are electrostimulation sex toys?
Electrostimulation (e-stim for short) is a technique in which mild low-frequency electrical currents are applied for sexual stimulation. For this purpose, pads or electrodes are applied to the desired erogenous zones (e.g., the genital area or the nipples) of the partner. These are energized via a control device (e.g. TENS).
Can I also stimulate my dick with e-stim?
Yes, our e-stim electrodes guarantee absolute ecstasy. When you stimulate your cock with our electrostimulation cocktoys, your cock will take on a life of its own. It will move all by itself and you will come without touching yourself!
What is so special about cock electrostimulation?
E-stim will provide an incomparable enrichment of foreplay with your partner or even during masturbation. Because many sex toys for electrostimulation in Tom Rocket's online store you can also use alone. This will put you in a whole different league when it comes to masturbation.
You want to experience electrostimulation on your own body? Then order today!
I want horny e-stim sex - how do I proceed?
The penis electrodes in Tom Rocket's range are simply attached to the penis, glans or testicles and the pleasure can begin. You'll find every little jolt of electricity incredibly arousing. Your pleasure will quickly increase immeasurably and you will experience an insanely horny orgasm.
I want to experience electrostimulation and BDSM?
By applying electrical stimuli to sensitive areas of the body, the nerve endings in the body are stimulated. When applied to the genital area and especially the cock, electrostimulation can even increase the intensity of orgasm or bring about climax without other erotic stimuli.
With most electrostimulation sex toys, you can regulate the intensity from a gentle massage to hard strokes. Therefore, even e-stim devices that are not specifically designed for sadomasochists are suitable for a BDSM session.
However, some of our e-stim devices are specifically designed for BDSM lovers and produce stimulation that can quickly bring the bottom to the brink of erotic madness. One of the reasons for the intense effect of cock e-stim devices is their precision. Exactly where they are attached, they unleash their downright diabolical effect and always with exactly the desired intensity.
What do I have to watch out for with e-stim - are there any dangers?
As pleasurable and safe as erotic electrostimulation is, there are certain risks in individual cases. Therefore, you should only use toys and devices that are specially designed for erotic electrostimulation. Homemade devices for e-stim can deliver too strong electric shocks, which can cause tissue burns or in very rare cases even death. For people with heart problems or pacemakers, sex toys for cock electrostimulation should not be used above the waist or preferably not at all. In the worst case, they can disrupt the heart rhythm or even cause the heart to stop.
Which lubricant do I need for e-stim devices?
In our store we carry special lubricant gel that improves the conductivity of the electrodes. Order here immediately if you want to feel the horny tingling!