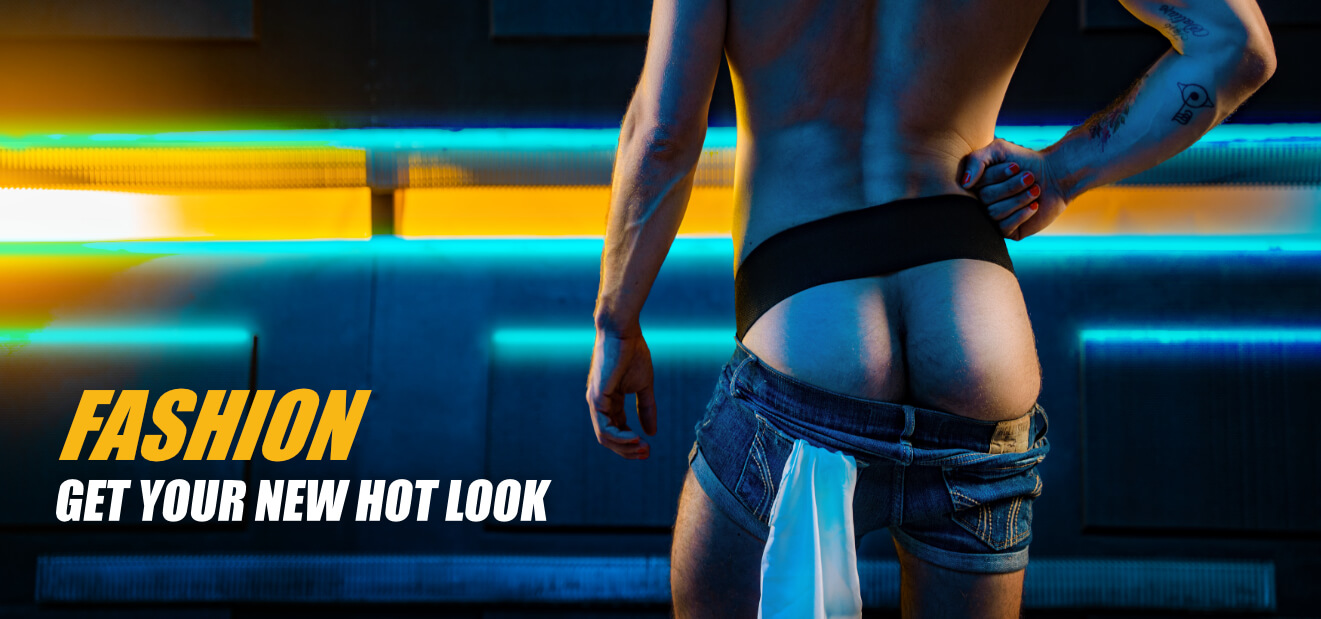 1 Produkte
No results were found for the filter!
Shirts for gays: everyday and party wear that convinces with its simplicity
You get up in the morning, the sun is already banging from the sky and you know that this will be a hot day in every respect. What a luck you have free and do not have to press you into the work outfit. But what do you wear over your skinny jeans in everyday life so that you can show off your body? Clearly, sexy streetwear, because you always look good in it. Modern gay fashion to wear, means for you also to wear the pride of being gay openly.
In our store you will find the right shirts that will give you the right look on a hot summer day. You do not need much to put you in the scene, because less is sometimes more. You make a strong statement with the extravagant design and with prints that express your pride in your sexuality. So you're always perfectly equipped when you want to do sports and attract attention in the gym or on the street.
To the gay sex party in the shirt - that opens doors and gates
Shirt, jacket, tie? Please don't, at the really hot parties you can do without such statement wardrobe. After all, it's the content that counts, and it's presented in a skimpy but well-fitting package much more awesome. A shirt, combined with stylish underwear or a fitted jeans, is quite enough to style you up and thus make the men crazy.
You know that gays are known for your fashion tastes and are not infrequently considered pioneers of new trends. In your shirt, you may be the next to help define the look in the party scene. We rely on:
for our shirts.
Top quality and hot look
Combinability with many outfits
Variety of use in everyday life and at the party
Strong statements through horny logos
Display your gay pride by showing off your bodysuit while showcasing the Nasty-Pig Logo right away. What for. The other gays will know who you are and greet you with a wink, count on it
No dress without a shirt - no matter to which look you combine it
Always apart from the stuffy boring outfit in the office, which is sometimes simply necessary, the shirt can optimize your look. In spring, you wear it under your hoodie and thus have the opportunity to treat your body to the first rays of sunshine in spontaneous sunshine. In the summer, the shirt is your faithful companion, which provides a cool look when jogging and brings you looks of other men.
You want to sniff a few poppers with a hot guy and are already quite excited before your date? Before you stand for hours in front of the mirror, rather re-dress the bed, because there you will end up guaranteed. You are well dressed with a pair of hot jocks and a loose shirt, which you have pulled over your head in a few seconds. If you like it even breezier, take a look at our tank tops, which will show off your arms as well. And if you meet outside, a pair of jeans under the shirt is enough to perfect the look for the (sex)date.