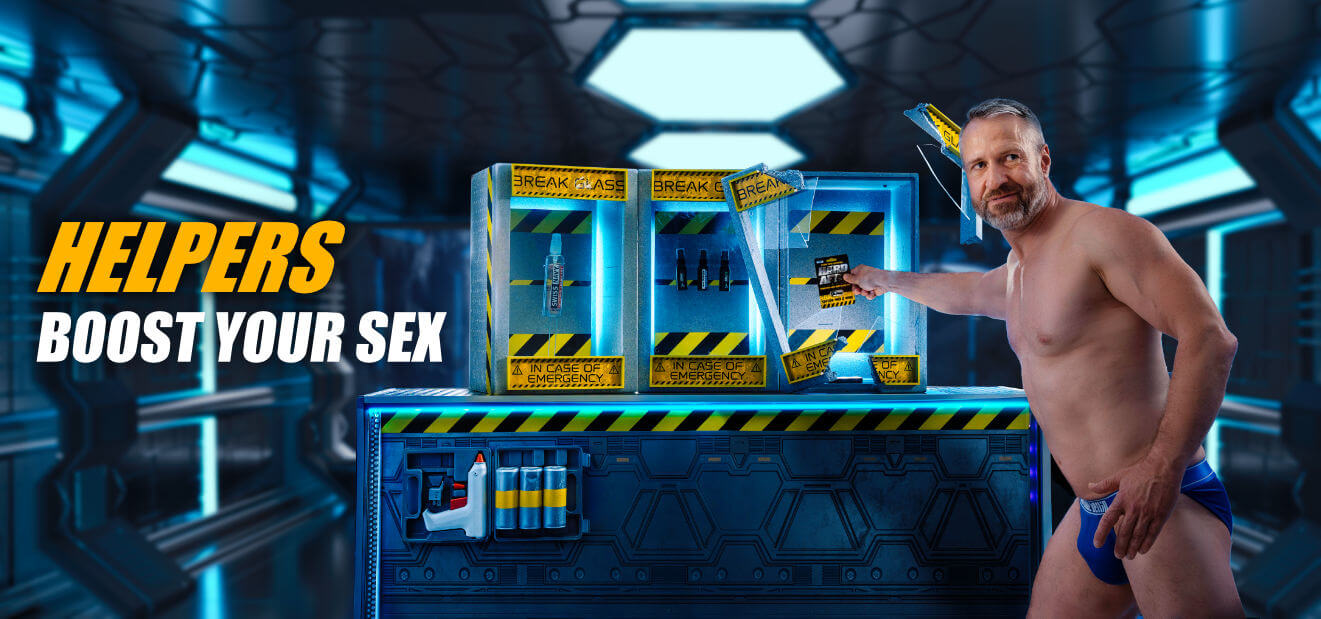 5 Produkte
No results were found for the filter!
Delay aids: Come when you want
You are a quick-shooter and this not only gets on your nerves, but also those of your partner? Then just make it last longer with the right potency and aid, which delays your ejaculation! Why should your penis decide when your hot game with the cute guy is over? Just decide for yourself and give it to him until he begs you to stop because he can't take it anymore. You can't? You can, with the right delay aids that give your penis even more stamina.
His ass is so wonderfully plump before your eyes and you can hardly hold back? Understandable, but there are aids that let you simply hold out longer. Applied to the penis, they numb the surface slightly, so that you still perceive intense feelings, but your orgasm is delayed. Staying hard longer, you can give it to him all the time and when you both cum, it's a real highlight for you.
Stay hard for a long time with the same sensation - it doesn't get any hotter than this
You boost your libido with poppers and on top of that comes his hot sight. No wonder that your cock is almost unstoppable and you would like to cum immediately. But why stop after just a few minutes, when your sex is so much fun? With the right retardant, you can keep him going for hours, bring yourself to a whole new level of horniness, and then delay cuming when you're ready. Don't worry, your sensitivity won't suffer because with our products you can always count on these factors:
numbing and relaxing
compatible with sex toys and rubbers
without aggressive ingredients
delay without you feeling less
Coming too soon is often a real nuisance. However, in bed, in the club toilet or during sex on the kitchen table, you can calmly take more time. You're not a bad lover if your penis just overreacts and cums after a few minutes. You're just one of the fast troops and here we have the solution for you, so that neither you nor your lover have to do without a hot and steamy night.
Longer, harder, all night - delay the climax
Fucking until the sun rises and until his ass is sore? That's not a problem if you manage to delay your climax. You don't want him to know about your little secret tool? Then just use rubbers that are already wetted with a delay gel and thus serve as a contraceptive and helper at the same time. With this, you simply last longer, because your penis is pleasantly stunned and relaxed, a hammer that will teach him fear.
Also during masturbation it is extremely lecherous for you, if you do not cum after ten strokes, but can take all the time in the world. And if it should be a quickie, then you simply leave out your expedient and show him that you can go from zero to a hundred within two minutes. If you want to learn more about how to relax properly and thus delay the cum, you can learn more in our encyclopedia article (english translation available soon).