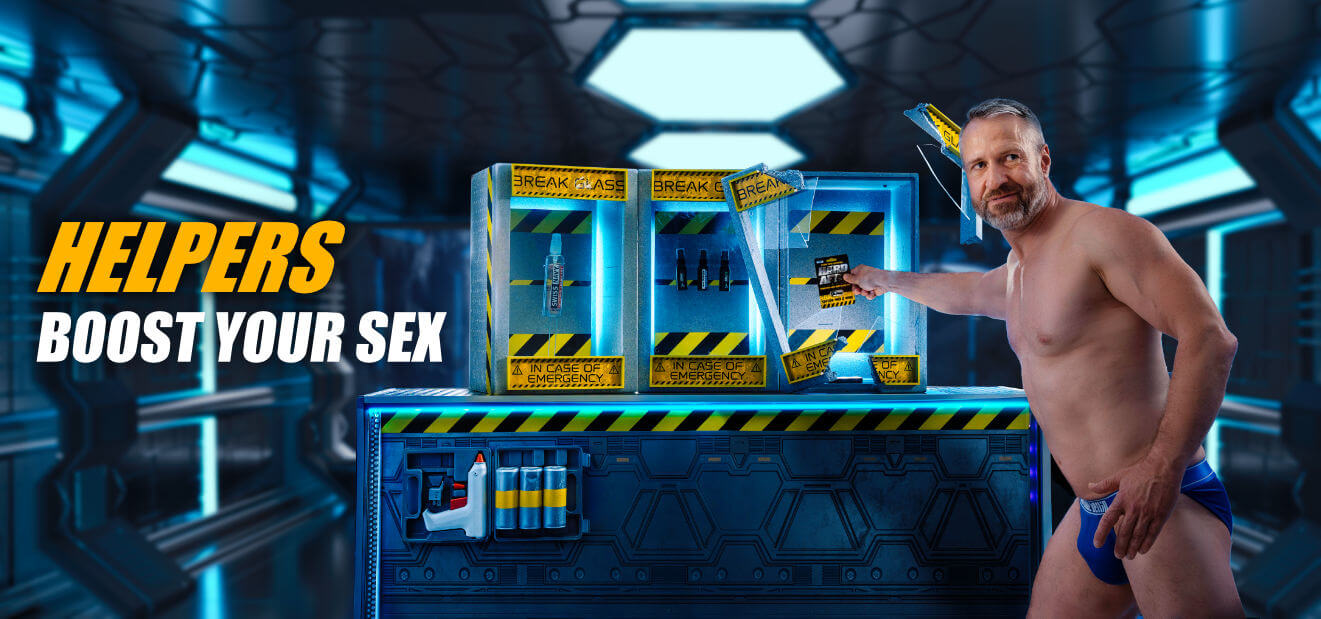 11 Produkte
No results were found for the filter!
Potency - for more stamina during sex
Rock'N'Hard all night? That's an illusion and if you're honest, you know that yourself. Every man has experienced that, despite maximum horniness in the head, suddenly there were limp conditions down below. A reason to worry? In most cases not, because even a dick is not a pieceworker. If you have just nibbled the hot bartender on the toilet and now have towed the bouncer, then your mind is hungry but your body unwilling. And this is exactly where the right potency and aids are available, which provide for action in the bedroom again.
Your rod is always standing and you have no problems getting it up. Congratulations you stud, but is it also plump and hard enough that you really make all your sex partners scream? We not only have tools against the temporary sag, but also a selection of potency products that will give you an XL rod with special abilities. This will make your dick even harder, even hornier and even longer usable.
Potency products - push your Sexlife
If your libido needs a new boost, poppers are perfect for you. They will stimulate your sex drive and turn the asleep bear into a wild animal in no time. When your dick needs some support, you decide for yourself whether you want oral or local enhancers. We offer you a wide selection of potency creams that provide even stronger blood flow down there with their valuable ingredients. But we also have the right testosterone boosters for you, which help you from the inside with more vertical stability. You can always rely on our quality features:
good effectiveness without side effects
hard erection with regular use
effectiveness on a gentle but intensive basis
for the small and large rough patch in between
If your penis doesn't get hard enough, you're not immediately impotent. You do it to yourself three times a day and in the evening you are horny, but you no longer have an XL rod in your pants. This is completely normal, but with the right tool you can remedy the situation. A gel made of mint and other ingredients promotes blood circulation and gives you a pumping and insatiable monster in your pants.
Potency and aids - you decide about your dick
You want to fuck and your hammer queers your pitch? It hangs there half limp and you know your partner needs it deep, hard and intense? Then take control and show your cock who's boss. Shortly before sex, rubbed with a potency gel, your dick will be properly supplied with blood again and literally pumped up. In the long term, you can even achieve an increase in size that will please any of your future partners.
Our sexual enhancers focus on the improved blood circulation of your hammer and thus for even more girth and even more fuck-fun. Try it out during solo sex, because a better with blood supplied penis also brings you much more fun this way. It becomes even more sensitive and therefore even more irritable. At the same time, you can hold out longer, so that you experience a feeling while cumming, which you have never had before.